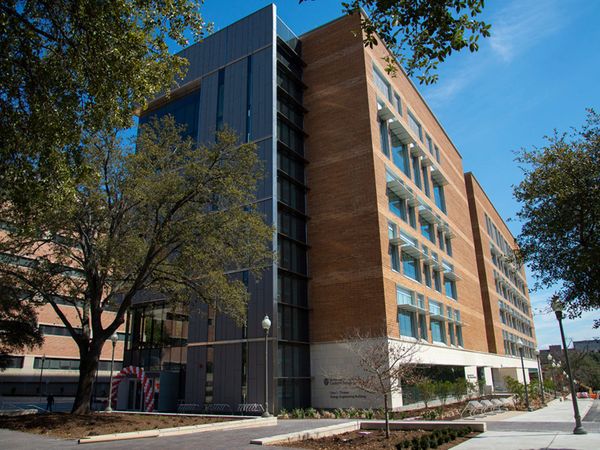 Gary L. Thomas Energy Engineering Building
The Gary L. Thomas Energy Engineering Building (EEB) at the University of Texas at Austin (UT) is a 184,000-sf hub for energy-related education and research. Like the Cockrell School's Engineering Education and Research Center before it, this multidisciplinary building houses classrooms, labs, and project spaces to connect UT students, faculty, researchers, and industry partners. By focusing on people and research instead of departments, the Thomas EEB offers the space and resources for Texas engineers to come together and solve complex energy problems.
Sunland created a concept estimate for the new EEB on the Austin Campus. The concept estimate was $106 million. Sunland also attended concept meetings, as needed.
OWNER: University of Texas at Austin
LOCATION: Austin, Texas
MARKET: Higher Education
SIZE: 184,000-sf
SERVICES: Cost Estimating
COMPLETED: 2022