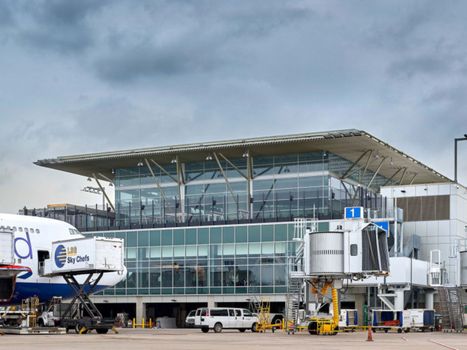 Austin-Bergstrom International Airport (AUS) Apron Terminal Expansion Project
Sunland provided architectural design and civil engineering design, facility assessments, cost estimating, scheduling, and construction administration services, as a subconsultant to the Prime, for the ABIA terminal/apron expansion and improvements project. The terminal expansion includes more than 88,000 SF of additional concourse space, 52,000 SF of additional apron level space, 28,000 SF of mezzanine and platform level space, and a 5,700 SF public patio. The apron expansion is separated into 3 phases consisting of Phase I: 528,400 SF of pavement; Phase II: 314,000 SF of pavement; and Phase III: 466,800 SF of pavement.
Our professional architects and engineers coordinated design efforts with the Prime and other subconsultants, conducted in-depth site visits, and provided construction document support for the renovations. Additionally, as part of the GMP negotiations phase, we continued architectural and engineering support to respond to requests for information (RFIs), make site visits, and project close-out.