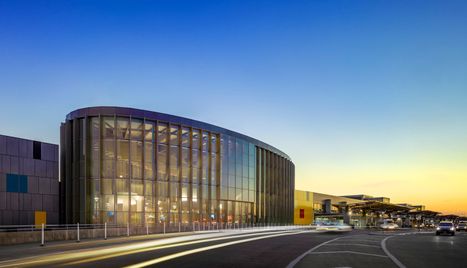 Austin-Bergstrom International Airport (AUS) East Infill
In response to continued growth at ABIA, rapid improvements in technologies, and changing airline industry, the airport initiated a design-build project to increase the landside passenger processing capabilities. The TEIP focuses on expanding the landside passenger processing facilities by adding a 4th SSCP and greatly expanding the size and capacity for international arrivals by creating a new FIS. Major components of the TEIP project includes:
A larger more efficient security screening checkpoint (SSCP) accommodating up to 10 lanes including a dedicated pre-check lane
Expansion of the Customs and Border Protection International arrivals processing area to a baseline of 400 passengers per hour and additional enhancements to accommodate 600 passengers per hour
System upgrade and expansion of the baggage handling systems
Communications systems enhancements to enable common use passenger processing systems
Additional concessions opportunities on the Concourse level near the security checkpoint exit
Consolidation of Transportation Security Administration (TSA) offices and support spaces
The project is currently in construction with an early milestone of completing the new CBP spaces and having an operational FIS by December 15, 2014. The Design-Build projects uses fast-track strategies to expedite the construction process and provide operational spaces as some as possible to the airport.