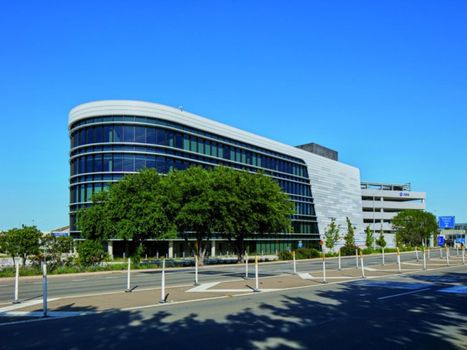 Austin-Bergstrom International Airport (AUS) Parking Garage & Pedestrian Bridges
Sunland provided architectural design and construction administration support services, as a subconsultant to the Prime, for AUS's new 6,000-car parking garage and 50,000-sf Department of Aviation Administration Building. Additionally, Sunland provided designs for two pedestrian bridges connecting the existing parking garage and the new garage, as well as other dedicated pedestrian areas and wayfinding. Sunland also designed the new entrance and exit plazas including a new standard for canopy design.
Our architectural designers coordinated efforts with the Prime and other sub-consultants, conducted site visits, and provided construction document support for the renovations.