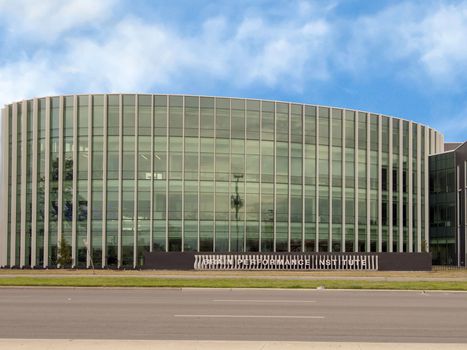 UT Dallas Brain Performance Institute
As a sub-consultant on the Page design team, Sunland provided cost estimating, scheduling, and project controls for the design of the new Brain Performance Institute (BPI) for The University of Texas at Dallas. The University of Texas at Dallas is a comprehensive research, teaching, and public service institution whose mission is the advancement of knowledge and the pursuit of excellence.
The urgent need for the new facility was driven by increased enrollment and graduation degrees conferred, along with research activity. The UT Dallas Center for BrainHealth is the research home to more than 130 scientists, research clinicians, and graduate students. Since occupying the building in 2006, the Center for BrainHealth has outgrown its space. The location is an ideal site, adjacent to the UT Southwestern campus where many BrainCenter faculty have joint appointments. Locating the Brain Performance Institute in close proximity to the Center for BrainHealth is mission-critical to furthering the translation of the latest research findings at the Center for BrainHealth into immediate applications.