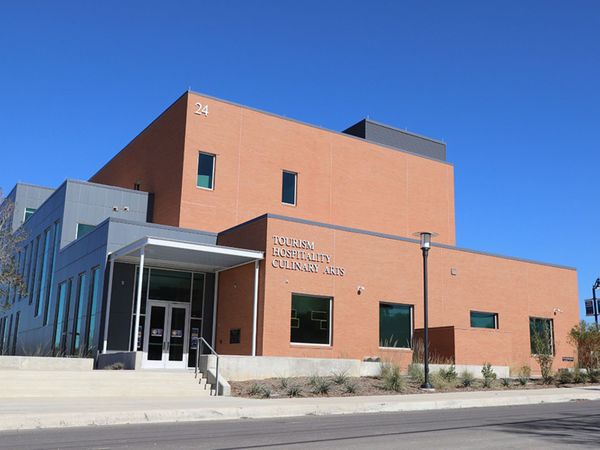 Tourism, Hospitality, and Culinary Arts
The Tourism, Hospitality, and Culinary Arts (THCA) at St. Philip's College in San Antonio, Texas, was funded by the 2017 Alamo Colleges $450 Bond Program to provide a dedicated facility for one of the oldest and top-ranked culinary schools in the United States.
The 61,200-sf, four-story facility features state-of-the-art industry-standard equipment, 898 Café on the first floor, a pastry café on the second, and the crowning jewel on the fourth floor - Artemisia's Restaurant. The full-service student-run restaurant is cantilevered from the north end of the building and wrapped in floor-to-ceiling glass for dramatic views of the downtown San Antonio skyline.
OWNER: Alamo Colleges District
LOCATION: San Antonio, Texas
MARKET: Higher Education
SIZE: 61,200-sf
SERVICES: Cost Estimating
COMPLETED: 2020