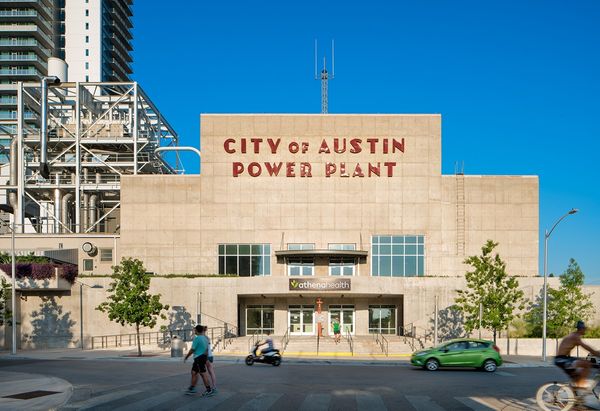 Austin Energy District Cooling Plant #3
The Austin Energy Downtown District Cooling System is located in Austin, Texas, and is bound by Sixth Street to the North, Cesar Chavez Street on the South, Red River Street on the East, and Bowie Street to the West. There are two existing plants, Paul Robbins District Chilled Water Plant in the Center, and District Cooling Plant #2 in the eastern part of the system. There are approximately 30 customers served for a total load of 20,000 tons. Austin Energy distributes chilled water from its plants to individual buildings via a network of underground pipes and heat exchangers within the customers' mechanical rooms.
The project objective was the installation of 5,000 to 10,000 tons of additional chilled water capacity at the Crescent Tract Property including chillers, cooling of condenser water using cooling towers, associated infrastructure, and appurtenances. The project also included the construction of a retaining wall along the railroad property to increase available space on the site. The east property line is common with the Union Pacific Railroad Right-of-Way. The professional services needed for this project were preliminary design, design, permitting, bid/award, construction, and warranty phases of the chiller installation project. The design addressed the hydraulic, mechanical, civil, structural, electrical, instrumentation & controls, permitting, architectural and environmental aspects of the facility.
The design of the plant took into consideration the existing downtown chilled water operations from Paul Robbins District Cooling Plan, District Cooling Plant #2, and temporary chillers on site which cannot be negatively impacted during any phase of the permanent chiller installation projects. Measures to ensure uninterrupted chilled water operations during the construction phase were planned and integrated into the construction sequencing.
OWNER: City of Austin
LOCATION: Austin, Texas
MARKET CATEGORY: Municipal & State
SIZE: 18,000-sf
SERVICES: Scheduling, Cost Estimating, QA/QC Peer Review
COMPLETED: 2017